Boquete is being discovered as a world-class dining destination.   So many great restaurants for a town of its size!
Only some of them are listed here.
Many are genuinely excellent catering to all those who appreciate culinary delights.
Even Disney has taken notice.  Their first episode of "Restaurants at the End of the World" featured a Boquete restaurant.
Here are just some of our favorites:
Panamonte – Fine Dining at T'ACH Restaurant
720.1324
CS: In the Panamonte hotel on the north side of downtown. Eat in the historic dining room or the comfortable yet classy fireplace-warmed bar. Gourmet delicious food. Great atmosphere. Famous Chef Charlie Collins. Can't go wrong with anything on the menu.
"Come dinnertime, the options are wonderful. Get to the famous Fireside Lounge at 6 PM and you can watch Nelson, The Panamonte's much loved bartender (who never forgets your name or how you like your martini) light the large fireplaces with a flame thrower (seriously). Settle into the relaxed country ambiance of what is inarguably the most lovely bar and lounge in all of Boquete, perhaps in all of Central America.  A casual bar menu offers a selection of delightful bar foods, or you may order from the main menu and enjoy it fireside. If you are feeling like you would enjoy a more elegant dining experience, wander over to the lovely dining room, which is a perfect blend of traditional and modern taste. The all-new menu is complete, but not overwhelming. It continues to feature Panamonte traditions, such as the famous cream of zapallo soup and local trout, as well as delightful new creations from Chef Charlie's kitchen. The fertile volcanic soil of Boquete that is ideal for growing produce, exotic fruits, and some of the best coffee in the world. Trout swim in the region's crystalline rivers, and beef and dairy cattle graze on Volcano Barú's grassy slopes. A half-hour away is Panama's coastline where local fishermen harvest abundant lobster, jumbo shrimp, sea bass, and yellow-fin tuna. There is no other location in Panama that offers such a rich diversity of fresh products, and Panamonte award-winning Executive Chef and owner Charlie Collins takes full advantage of this bounty to offer his guest's a truly memorable dining experience. Condé Nast Traveller has named the Panamonte's restaurant as one of the best in Central America, and the Washington D.C. publication Capital Chef has praised the restaurant the Best in Panama. People come from near and far to savor the flavorful creations of Chef Charlie, who has fused his overseas culinary experience with his passion for Panamanian cuisine to produce a menu that is both international and indigenous—and delicious."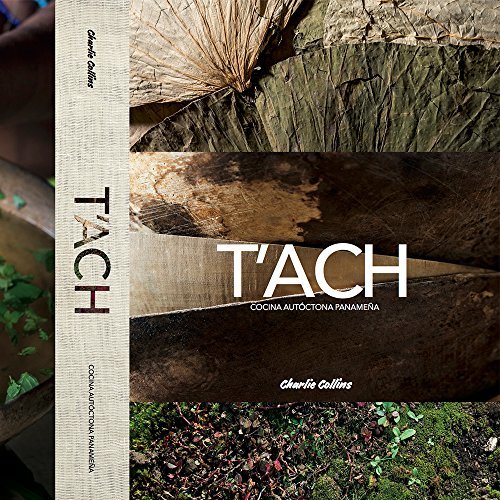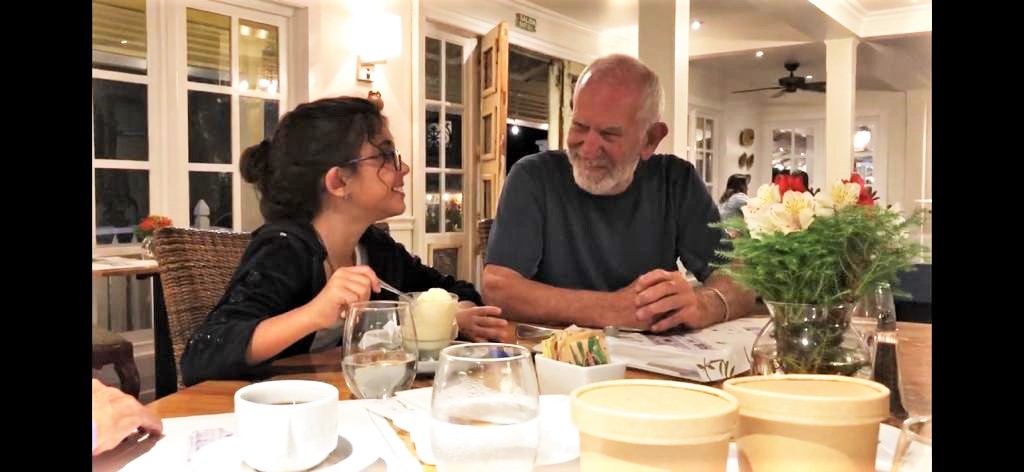 The Rock – Fine Dining
www.therockboquete.com
720.2516

Along the Palo Alto river on the other side of the Caldera River just north of downtown. Modern style, big windows and innovative menu. Excellent food quality. Ribs are yummy with special sauce. An expat favorite.
"At THE ROCK we believe the simplest recipe can be an enjoyment of excellent food with attention to detail, passion and dedicated attitude. Our vision is founded on enjoying food as a fundamental quality of life, at times provocative but always aimed at p
reserving the purity of the original flavor. Because of the climate and dedication of its producers, our hometown Boquete with its surrounding and higher areas of Chiriquí offers an incredible collection of fresh food products. With the use of these top-quality products and contemporary technical knowledge of our team to prepare and serve them, your menu choice will be remarkable. Cultivating these values to stimulate your senses every day is fundamental to us to provide you with an incomparable experience at THE ROCK."
Sugar and Spice – Bakery, Sandwiches & Soup
www.facebook.com/pages/Sugar-Spice/249871848376627
730.9376
Now one of the most popular eateries in Boquete, especially with the expatriates, this super bakery has breakfast and fresh lunch sandwiches. Try their soup. All the breads and pastries are divine.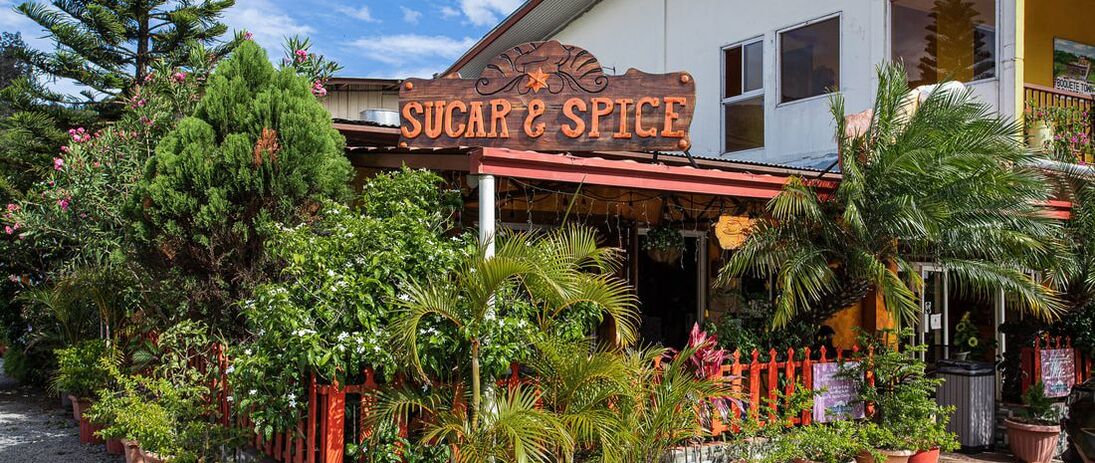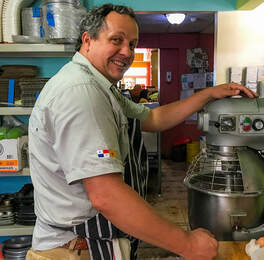 "Gourmet Bakery located in Boquete Panama. Fresh European Style Breads, Muffins, Cookies, Brownies, Empanadas and Enchiladas. Also serving Breakfast and Lunch. Boquete's best breakfast and sandwiches as well as fresh made soup daily."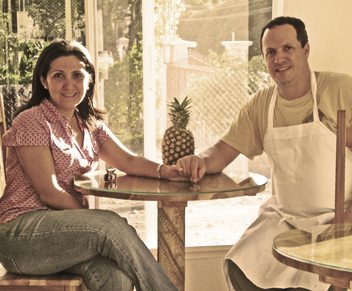 "The Wonderful Owners – Richard & Yarina"
Donde Giselle
A Boquete favorite.  One of Boquete's top-rated restaurants.  Owned by the granddaughter of a former Panama President, Giselle really knows how to run a great restaurant.
Donde Giselle – Home | Facebook
+507 6480-0922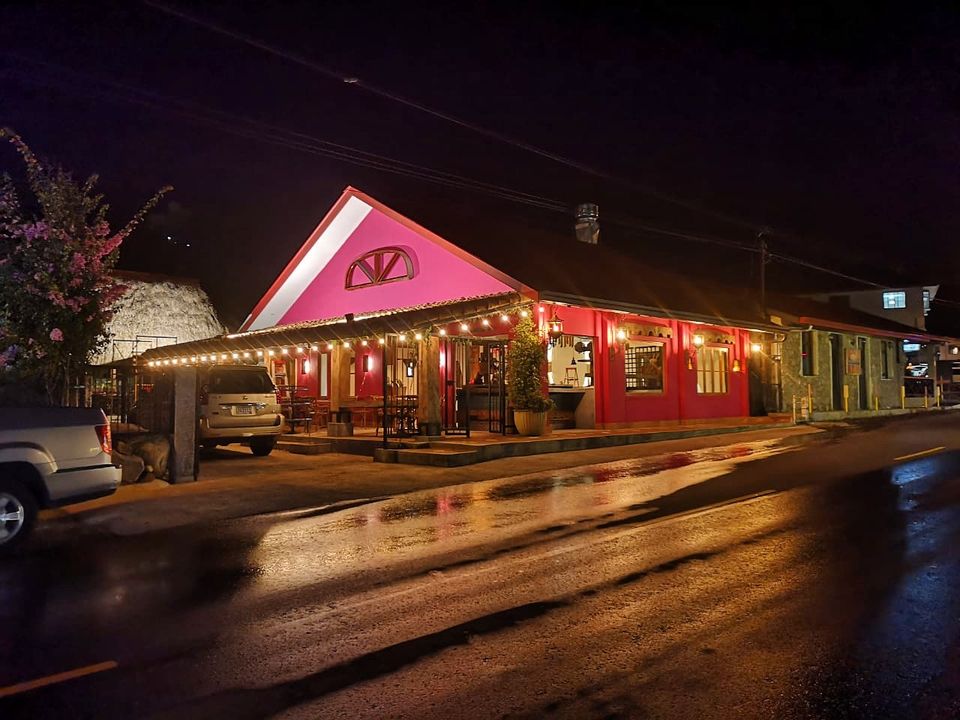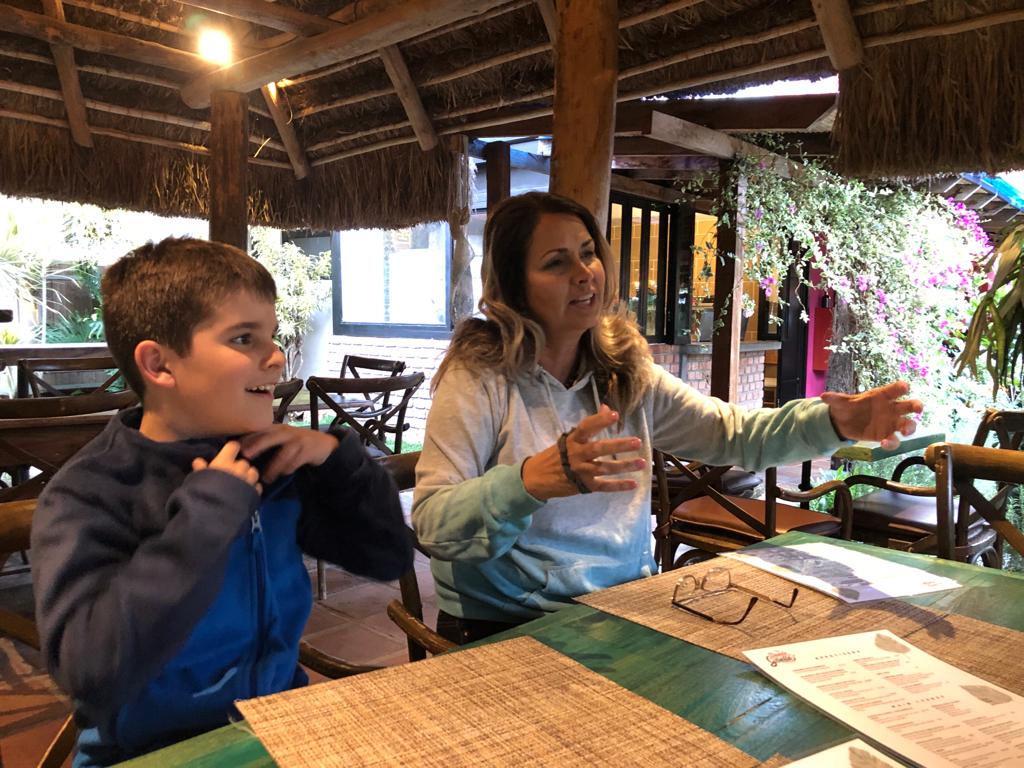 Hacienda Mamecillo 
Hacienda Mamecillo – Boquete, Panamá
Featured in 2023 on the first episode of Disney's "Restaurants at the End of the World."
A dining experience like no other in Jaramillo Arriba, Boquete's cloud forest.
Disney+ and National Geographic have released a high-profile new television show and Boquete was featured in the very first episode!
The new show is called "Restaurants at the End of the World."  It has charismatic chef Kristin Kish traveling the world for fantastic meals in the most remote restaurants she can find.
Boquete is a culinary mecca with so many incredible restaurants in the little town.  It's another reason why people find the quality of life so excellent in Boquete.
In the first episode of Disney's show, Kristin goes to Boquete, Panama where she hikes in to Hacienda Mamecillo, a restaurant also accessible by a bumpy road in Jaramillo, Boquete.  There she prepares food with the Chamorro-Carlsson family who have run the farm there since 2012.   As part of the experience, Kristin rappels down a waterfall to secure the tasty greens found on the rocks in the middle of the cascade.  Later, acclaimed chef Charlie Collins of the T'ach restaurant in the Panamonte comes with an entourage to partake in the meal.
It's a fun episode in which Kristin describes the area as "gorgeous" and "the greatest outdoor grocery store on earth."
"Today I'm on my way to the highest mountain in Panama where I'm meeting the owner of Hacienda Mamecillo a restaurant perched on the fertile slopes of the Panamanian cloud forest in the district of Boquete."
"Seeing how breathtaking it is here, I can understand why Rolando chose this area to build his dream restaurant."
Boquete continues to attract international attention for its natural beauty, culinary delights, sweet people and touristic appeal.
We're happy to share more with you about the wonders of Boquete … and of course, Boquete real estate for sale.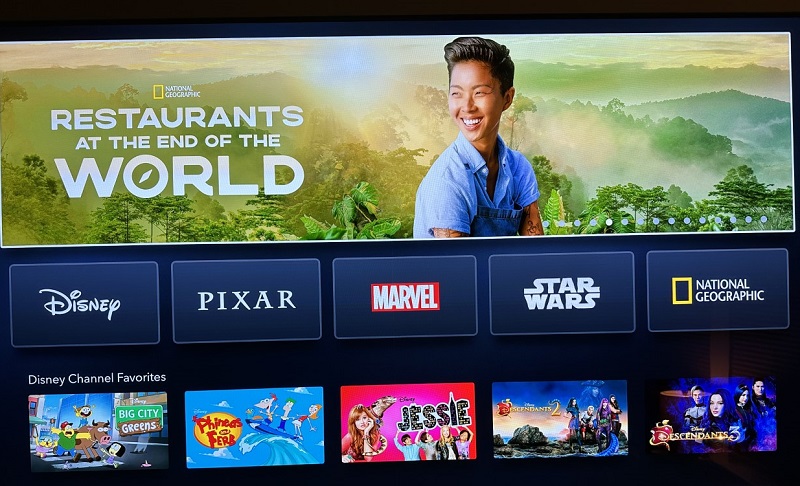 The Garden
from their website: "The Garden Restaurant & Country Store is a family-owned and operated restaurant and currently is open Monday through Friday from 11:00-6:00 serving Burgers, Pizza, Salads, and Daily Specials. Our Burgers are made with a 1/3 lb patty and cooked to the customer's liking. You can make it a Combo by adding Curly Fries, JoJo Potatoes, Sweet Potato Fries, or Onion Rings along with Freshly Brewed Ice Tea. Turkey or vegetarian burgers are also available.
Our Pizzas are built with "Made from Scratch" Dough and Pizza Sauce using only fresh Vegetables. You may chose to "Build Your Own" Salad with a variety of Fresh Vegetables on Hydoponically grown Mixed Leaf Lettuce with a choice of mostly Housemade Salad Dressings or you may wisht to "Build Your Own" Baked Potato."
Il Pianista – Italian

CS: Along a mountain stream in a wood cabin style converted home in Palo Alto.
Great Italian food from a sweet Mom and Pop team.
Try the Lasagna. Great atmosphere.  We love this place!
Enjoy your food while soaking in the waterfall and babbling brook just outside your window.
The Fish House

507.6521.2120
CS: G
reat Food.  Great Fish.  Across from Sugar and Spice a few blocks from the center of town.  A personal favorite is the Szechuan Corvina – Sea Bass.

Chop Sticks A Restaurant
Chop Sticks A Restaurant – Comida China(Sechuan) 
Really delicious Chinese food in Alto Boquete!
La Posada – Argentinian, Pizza
La Posada Boqueteña | Bajo Boquete | Facebook
730-9440
CS: On the north end of downtown, this historic and remodeled restaurant and bar has dishes from Argentina, the owner's origin, great pizza and a complete menu. Take a look at the amazing back room with space for special events and big windows with wonderful views.
from their website: "La Posada Boqueteña, un lugar de reunión familiar o para disfrutar con los amigos una agradable reunión rodeada del característico clima frío de nuestra ciudad rodeada de flores y la agradable brisa del río Caldera, comparta un momento especial y permitanos hacerle sentir como en su casa. Estamos ubicados en Boquete, un lugar conocido como la ciudad de la eterna primavera ó la ciudad de las flores y el café que pertenece a la Provincia de Chiriquí, a unos 45 minutos de la ciudad de David."
Re Pomodoro
Re Pomodoro | Boquete | Facebook
+507 6575-0634
CS: Outstanding Italian style pizza by the pie or the slice downtown in Plaza Los Establos.  Very Yummy.
Morton's Bakehouse
Home – Morton's Bakehouse (mortonsbakehouse.com)
730.8499
CS: Great pastries, bagels, spreads and sandwiches.
from their website: "Morton's Bakehouse is an independent artisan bakery, baking school and art gallery located in the western highlands of Boquete, Panama.  Our mission is to bring the highest quality breads and bakery products to our customers in a welcoming, inviting and artistic setting, and to transmit an appreciation for and knowledge of the artisan bread tradition to our friends and neighbors in our community."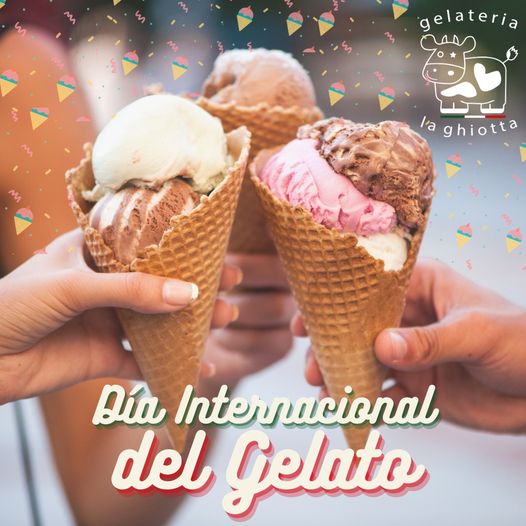 Gelateria la Ghiotta
Gelateria La Ghiotta | Bajo Boquete | Facebook
CS: Awesome Gelato.  World-class.  Really Delicious!
Big Daddy's Grill – Fish, Bar, and Grilled Specialties
Home – Big Daddy's Grill (bigdaddysboquete.com)
6683.3354

Now owned by acclaimed chef Chris Young.  In the middle of downtown across the street from Casa Solution's Main office. Check out the forest bar in the back. Super a
fternoon hide-out. Feels like you're in the forest in the middle of town. A favorite of the local expats.
Central Park – Panamanian Style Lunch and Breakfast
Our first pick for local Panamanian fare. Right on the recently remodeled central park and thus the name. Downhome, simple environs, with tasty Panamanian food at low prices. A super budget stop. See the central square while popping over for a quick lunch. We like the chicken and tejadas. Fruit bowls too.

Finca Lerida – Panamanian Style Gourmet Breakfast
www.fincalerida.com/
720.1111, 720.2816, 720.2285, 720.2566
Wake up early and wonder at the views on a well-kept eco-resort and coffee farm while enjoying your so good breakfast. Delicious pancakes and omelettes. A glorious way to start the day. Then hike their quetzal-home forest trails and explore the farm on foot for a fee. About a twelve minute drive up the hills and valleys to the north side of town.
"At the heart of the coffee plantation, you'll find our restaurant complete with wooden deck and surrounding gardens. Imagine breakfast here…amidst flowers and hummingbirds, breathing in the fresh, clean morning air with the mountain range in the background resembling a beautiful landscape painting. This is only the beginning of the High Altitude cuisine experience at Finca Lerida. In this little paradise, we have designed a classic menu enriched with our own creations. Our fine cuisine has a fresh and crunchy taste. Seafood, meats, pastas, soups, gourmet sandwiches and local dishes can be enjoyed along with the songs of birds and the astounding views of our beautiful historical Coffee Estate."
TreScalini
730-9255
TreScalini is a restaurant located in Boquete that offers a sublime and deeply satisfying gastronomic experience. The restaurant has a charming upscale style, ambiance, and decor that will surely enchant you. The goal of TreScalini is to ensure that all customers leave the restaurant feeling satisfied and happy with what they have eaten. The restaurant's specialty is pasta, and they offer a selection of wines that are appropriate to accompany the menu. If you are looking for a lovely dining experience in Boquete, TreScalini is a great option to consider.
Papa Ricco's – Pizza and Italian
CS: A great buy-by-the slice and Italian pizza restaurant. Founded by a lovable New Yorker character Papa Ricco; his memory and the restaurant are kept fresh and now run by his nice Panamanian sweetheart.
Some of the many other restaurants that deserve mentions are Mango at Isla Verde, Fireside Inn – George's Grill, Ladera Hotel's Toco Madera, Sabor Escondido restaurant in Valle Escondido, Café Pomodoro (and the Wine Bar) at Valle del Rio, and Machu Pichu.
Retrogusto
Retrogusto | Restaurant & Bar (ilretrogusto.com)
+507 720-2933
Enjoy outstanding food at Retrogusto Restaurant & Bar, the first Italian farm-to-table restaurant in Panama.  Retrogusto focuses on community, sustainable options and fresh products.
Otto's Gastonomia Italiana
Ottopanama | Otto Gastronomia Italiana
+507 730 9677
"Otto Gastronomia is a gourmet boutique for those with great taste but too little time. Choose from a mouth-watering array of professionally prepared dishes, including homemade pasta, lasagnas and sauces, salads, pizza and panini. Indulge in delicious pastries, cakes or our parfait tiramisu. And complement your meal with fine wine or authentic Boquete Italian style coffee."
Antojitos Mexicanos
A Great Mexican restaurant in Boquete.  Antojitos provides an outstanding and authentic Mexican food experience.
Tacos Rudos
Great Fish and Veggie Tacos!
Punto de Encuentro – "Olga's Place"
A great breakfast spot.
Genuine Boquete institution.  Gotta try it!
PUNTO De Encuentro "olgas place" | Boquete | Facebook
+507 6774-4795
A bit of nostalgia:   One of Casa Solution's offices at Olga's in 2007: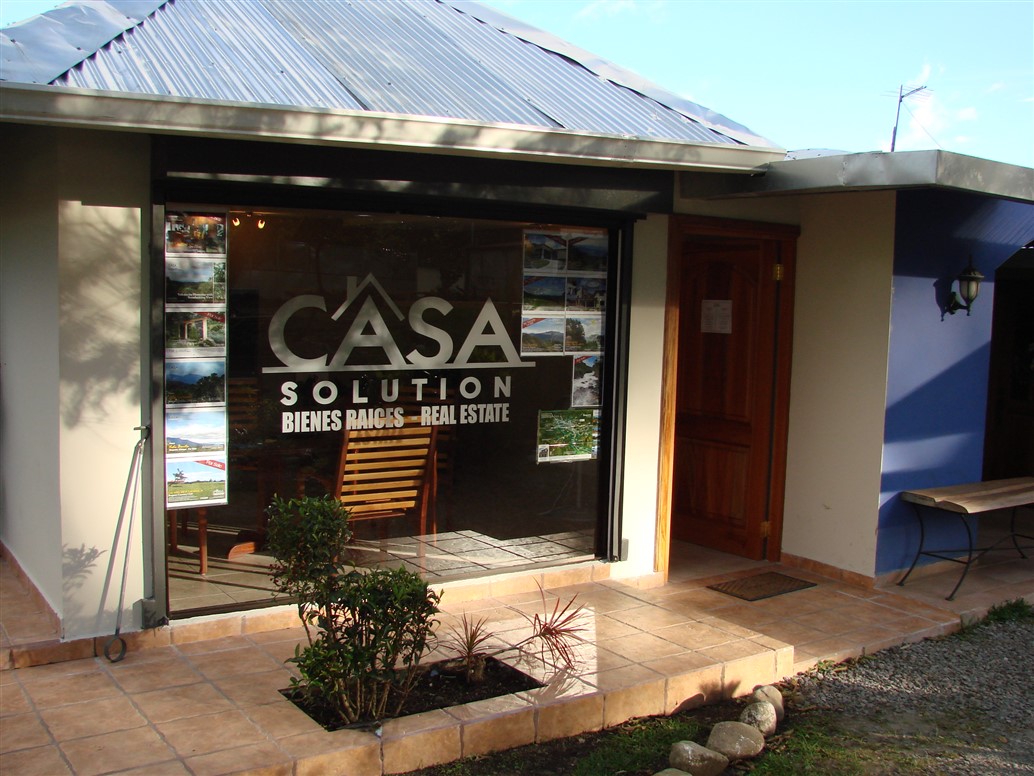 Tap-out Sports Zone
+507 6925-8856
A great local sports bar with lots of tv's and excellent food.
Cafes & Coffee shops
Kotowa
CS: Kotowa, a major Panamanian coffee producer with their own farms and reportedly the country's oldest processing facility, has multiple locations in Boquete and is probably the closest you can come to a Starbucks here with a distinctive Panamanian twist.  Not just coffee, a wide range of slushee type drinks and other yummies. If you are feeling adventurous, take the bumpy ride to check out their full coffee shop at the Boquete Tree Trek location which is in a glorious view-enhanced forest environment. Watch the Tree Trekers scream as they coast down the wires. There is a conveniently located one at Plaza Los Establos in the center of town.
Café Ruiz
www.caferuiz-boquete.com/index.html
CS: Great coffee and great desserts near Mi Jardin es Su Jardin on the north end of town. Smell the coffee roasting right next door. A major Panamanian coffee producer with their own farms and coffee processing.
Duran
CS: A modern style coffee shop with Boquete produced coffee right near the bridge that joins downtown to the fairgrounds and Jaramillo downtown. Another major Panamanian coffee producer.
Parador
CS: High in the hills of Jaramillo, check your vertigo at the door. Intense views of Volcan Baru. A great view stop while exploring the Jaramillo area of Boquete.